Aupuncture has not yet been widely accepted and applied in many countries and areas although it has lots of advantages on preventing and treating numerous diseases, for instance, acupucnture as a treatment for infertility shows great results both in men and women. Acupuncture can be considered as successful treatment in restoring fertility in the patients, by improving the sperm quality and ovaries function and balancing the endocrine system and hormones. Especially in combination with Tuina massage and fire-cupping therapies, Dr. Xuefei Wu has helped a lot of men and women, either pure natural way, or increasing the successful rate of IVF, both give excellent results. 
We would like to share few videos and pictures among many happy stories as evidencnes in order to encourage more people to try, definitely it is worthwhile! 
Case Nr. 1  The lady got help on her facial paralysis few years ago, recently she got help again on her pregnancy in 2 months by comprehennsive treament by acupucunture, Tuina massage and fire-cupping even she has polycystic ovary syndrome and difficult in getting pregnant for many years.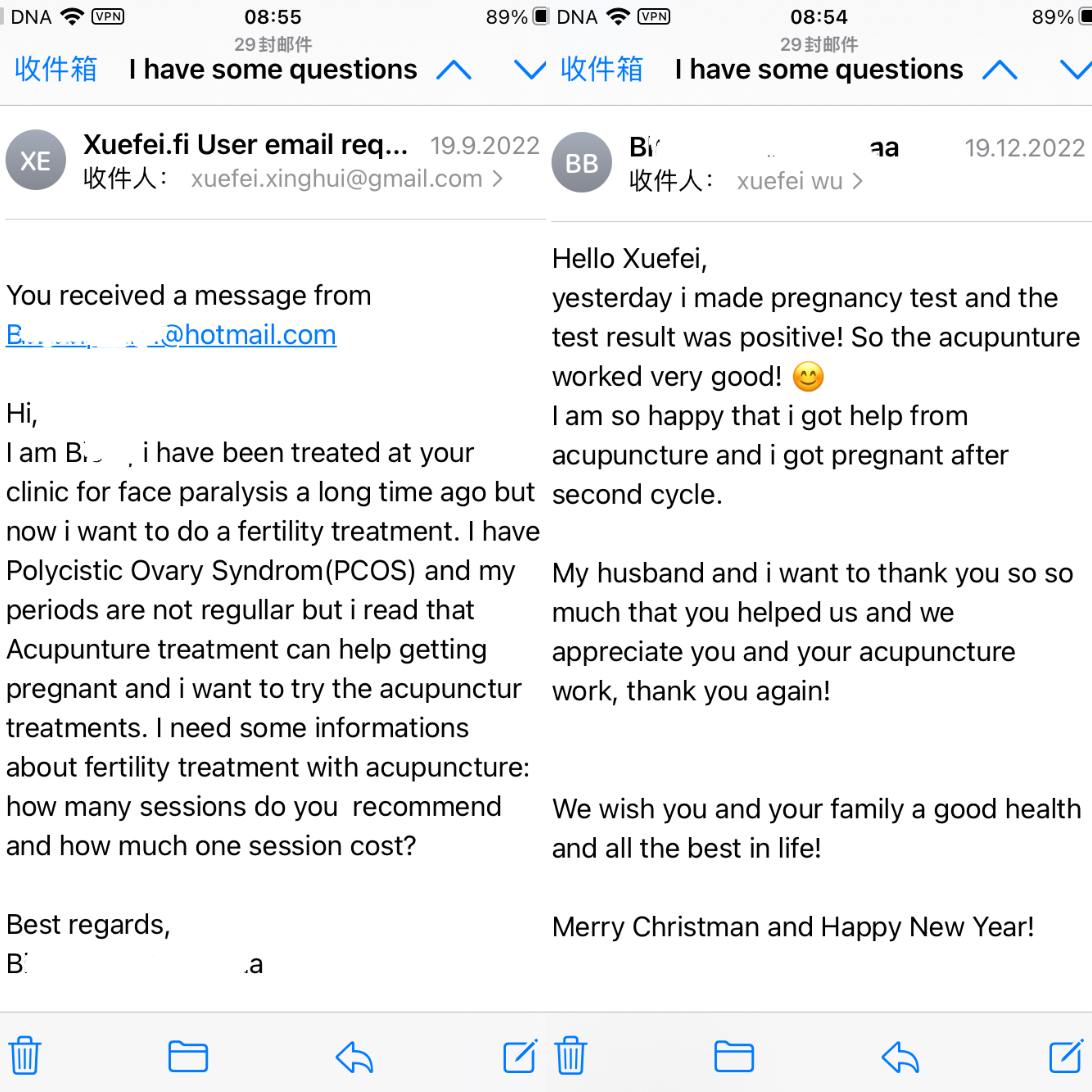 The following 3 cases got double help on theirs pregnantcy at our clinic. 
Case Nr. 2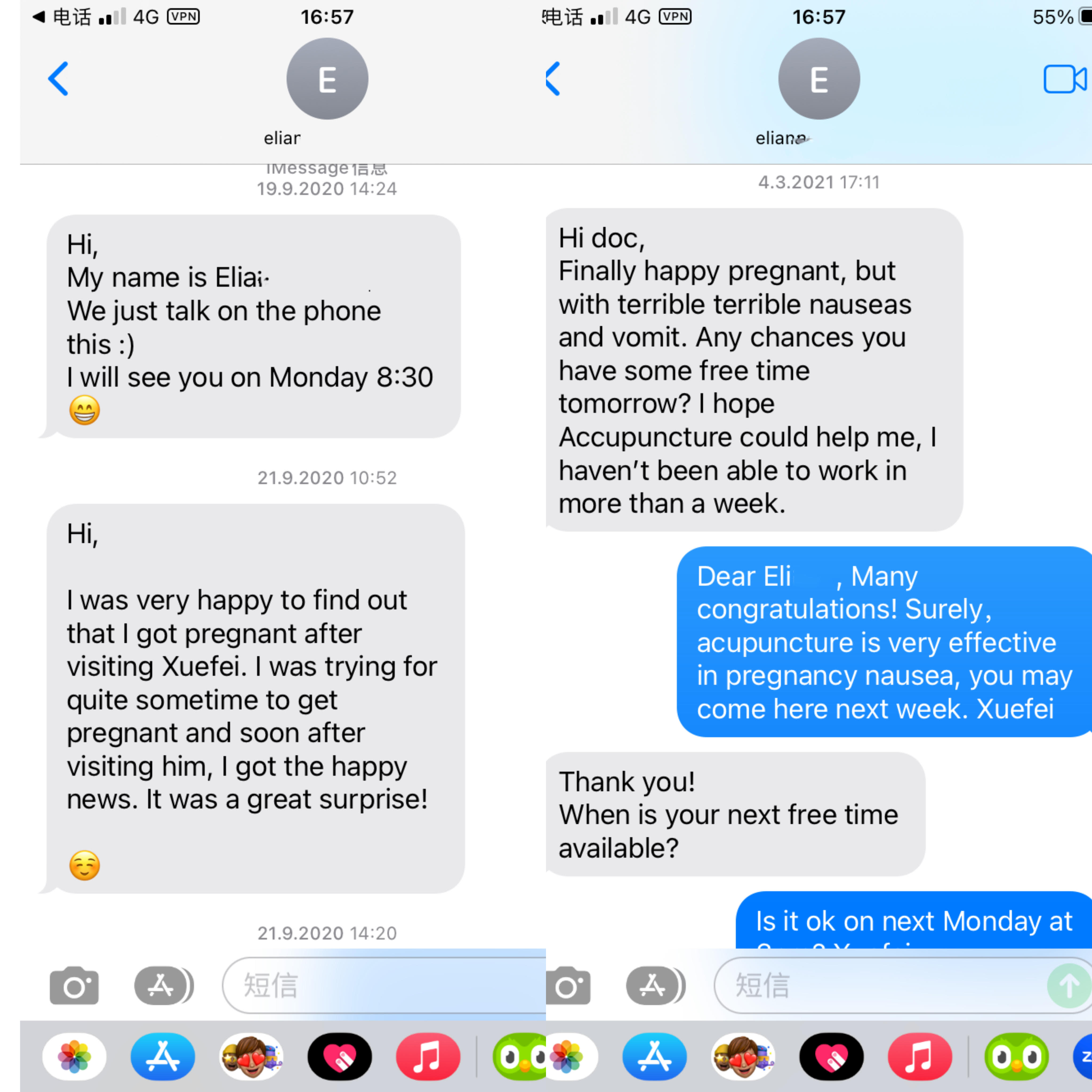 Case Nr. 3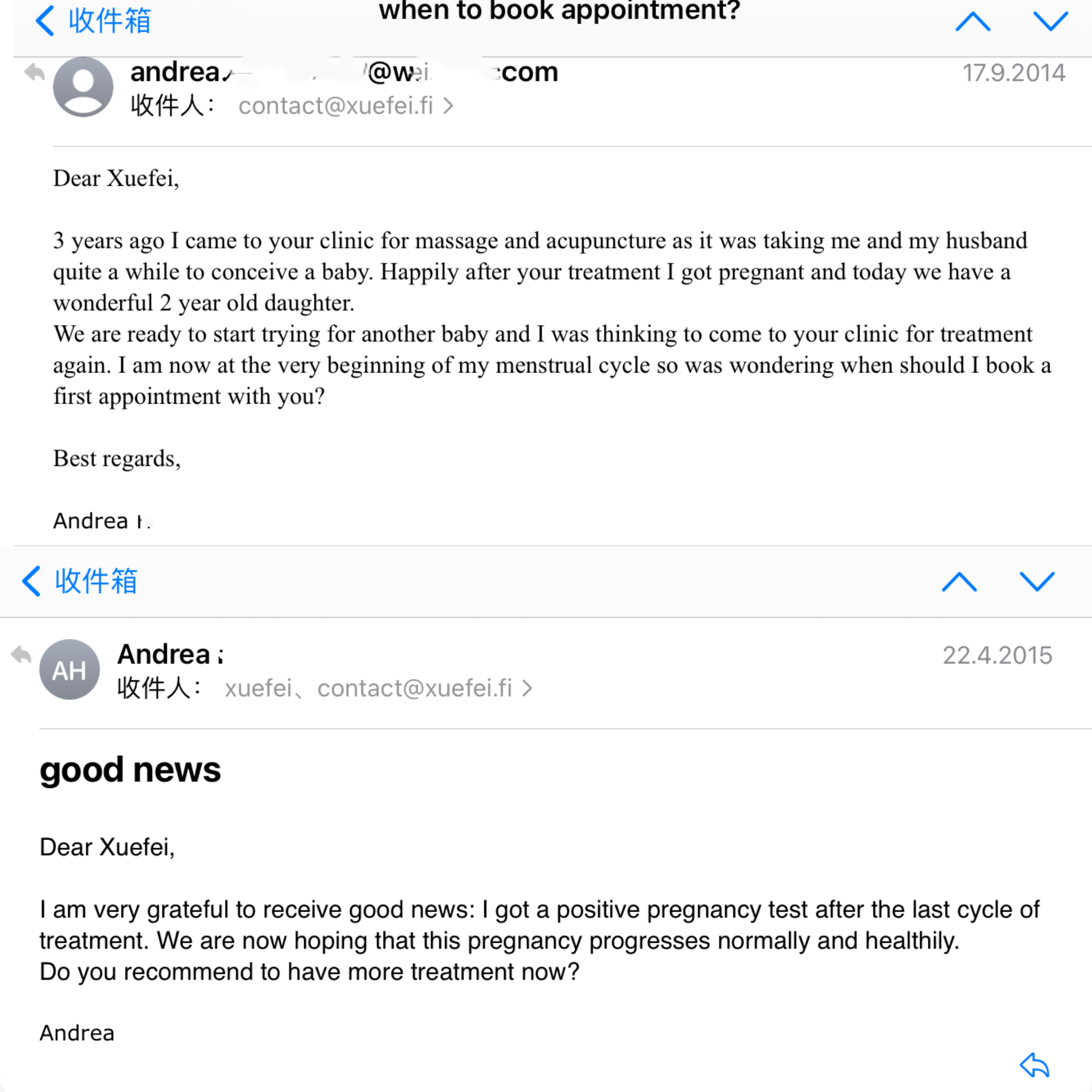 Case Nr.  4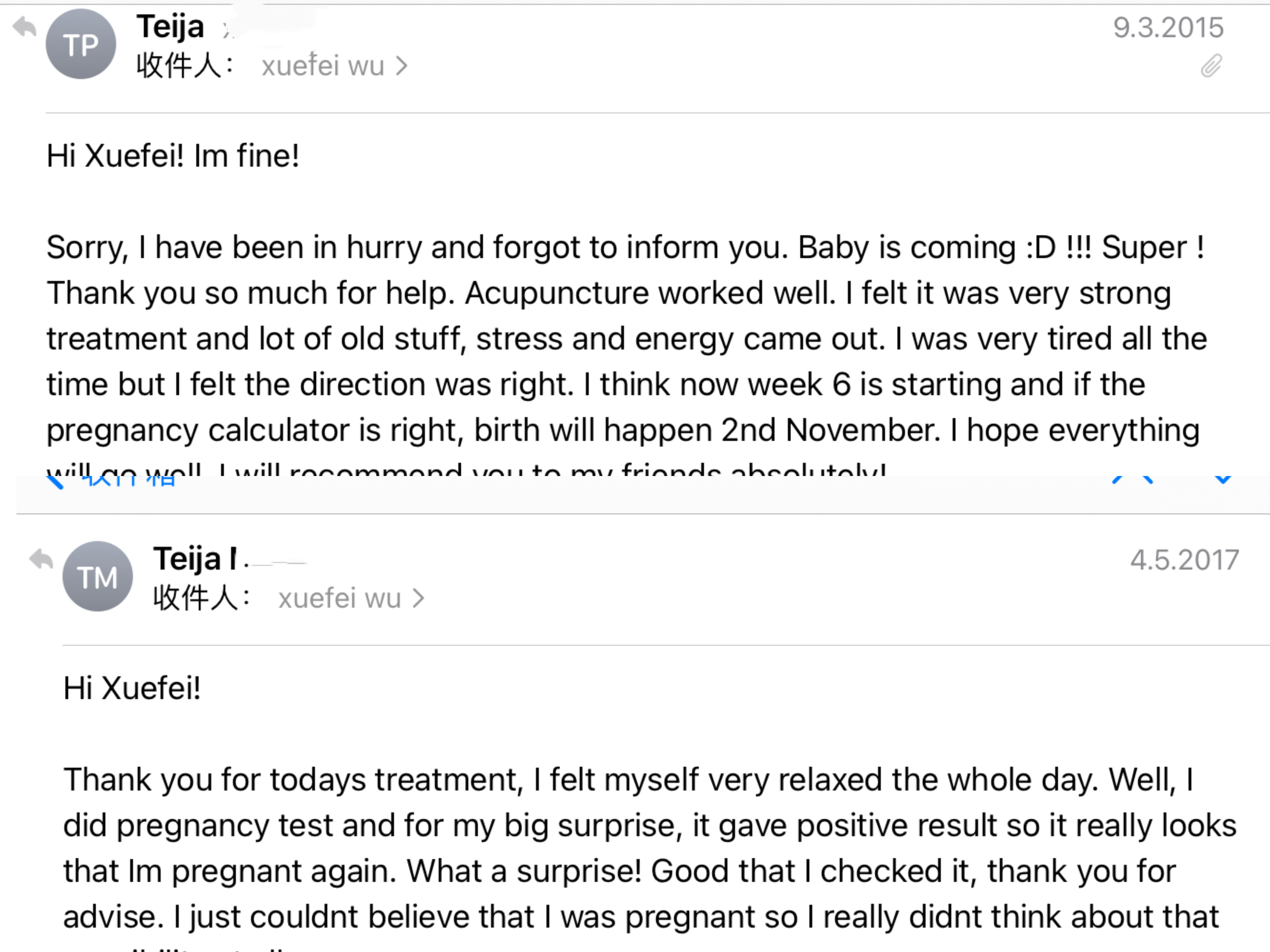 Case Nr. 5  The lady had a right side salpingectomy few years ago, and was difficult in getting pregnant. Her first visit was on Feb 8, 2022, and she got pregnant in March 2022 after 5-session treatment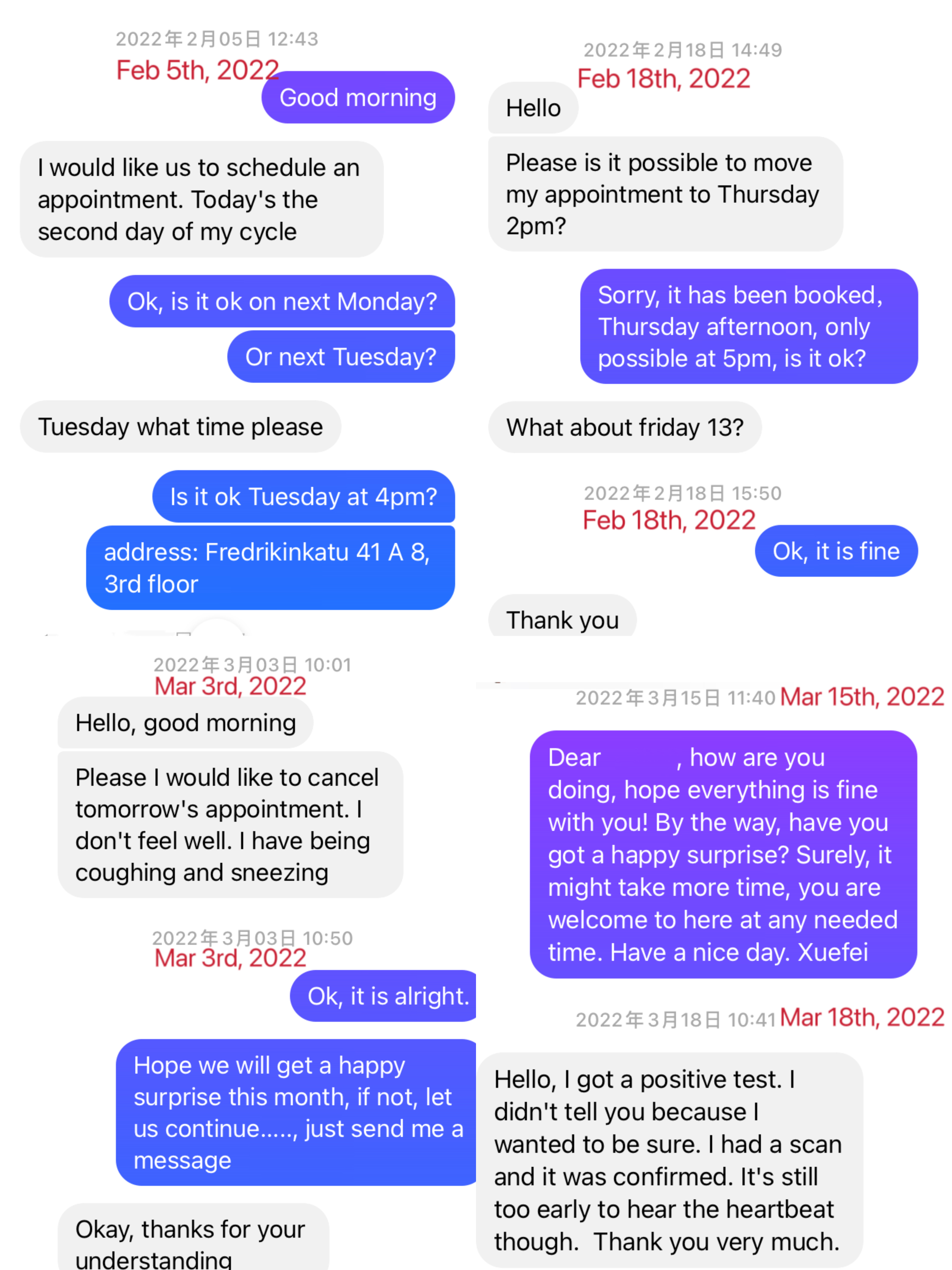 Case Nr. 6  The lady asked for an appoitment on Aug 26, 2021 for her depression, and she also complained her anothr problem on her first visit on Aug 31, 2021, that she had difficulty in getting pregnant and planed to take IVF soon. Happily, her deprssion has gone and she got positive pregnancy test on Sep 28, 2021 after 6-session treament.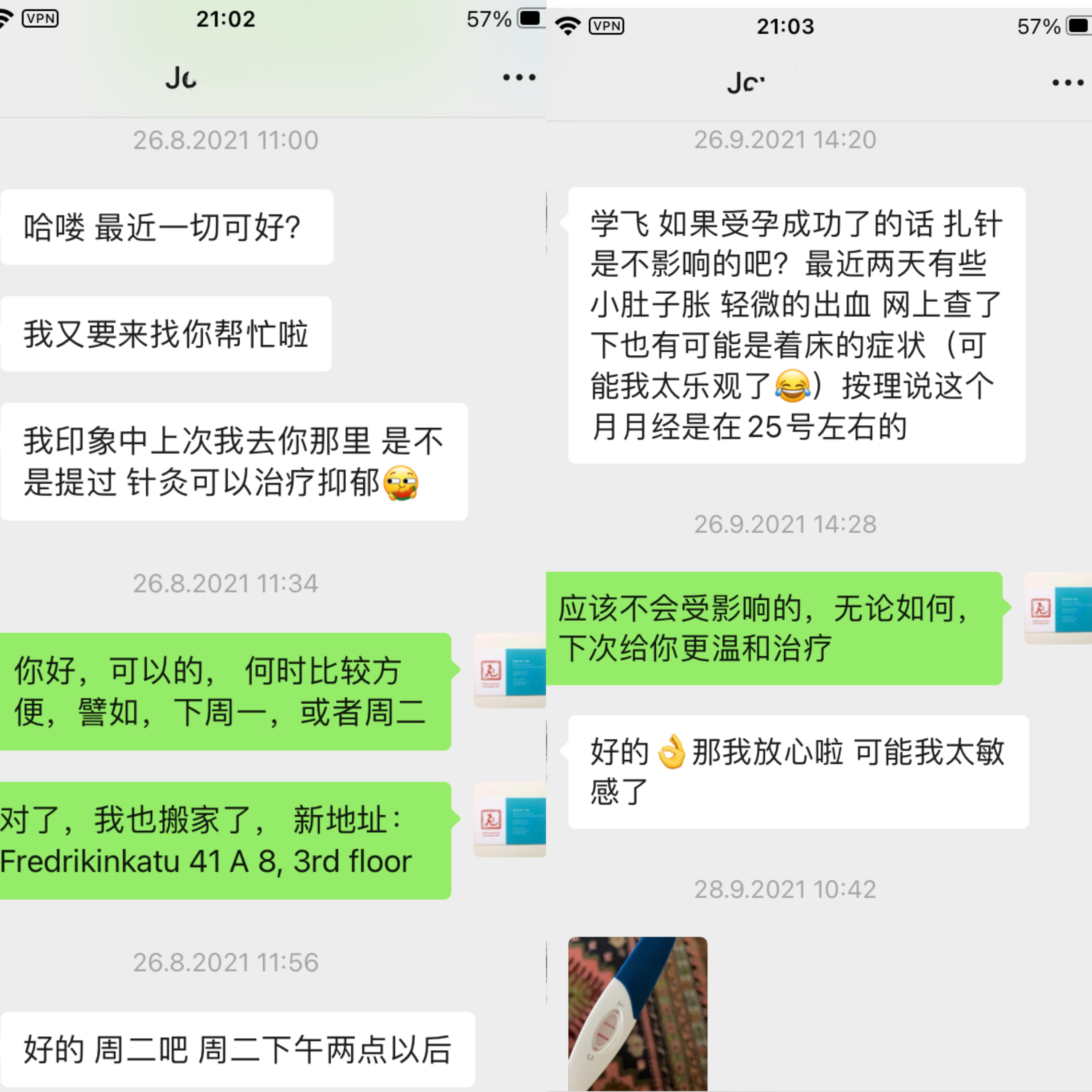 Case Nr. 7   This lady got happy result after 4-session treatment.  Actually dozens of women have got successful pregnant within one month from our clinic, and most of our cases got successful pregnant within 2 or 3 months.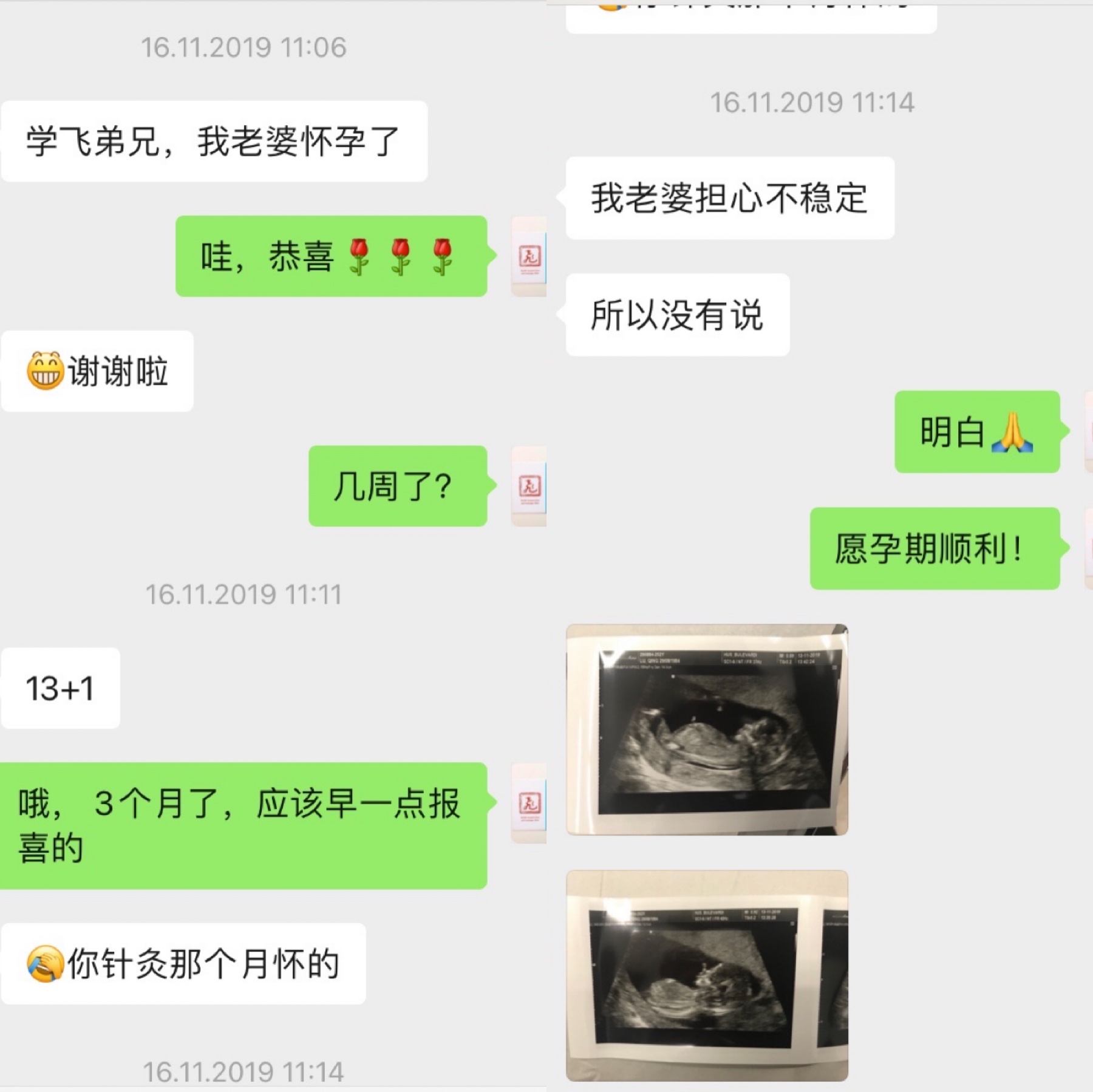 Case Nr. 8 and 9    Both of the 2 ladies have struggled with gettting pregnant couple of years and failed in IVF few times, however, with the support of acupuncture, both of them successfully got pregnant by IVF.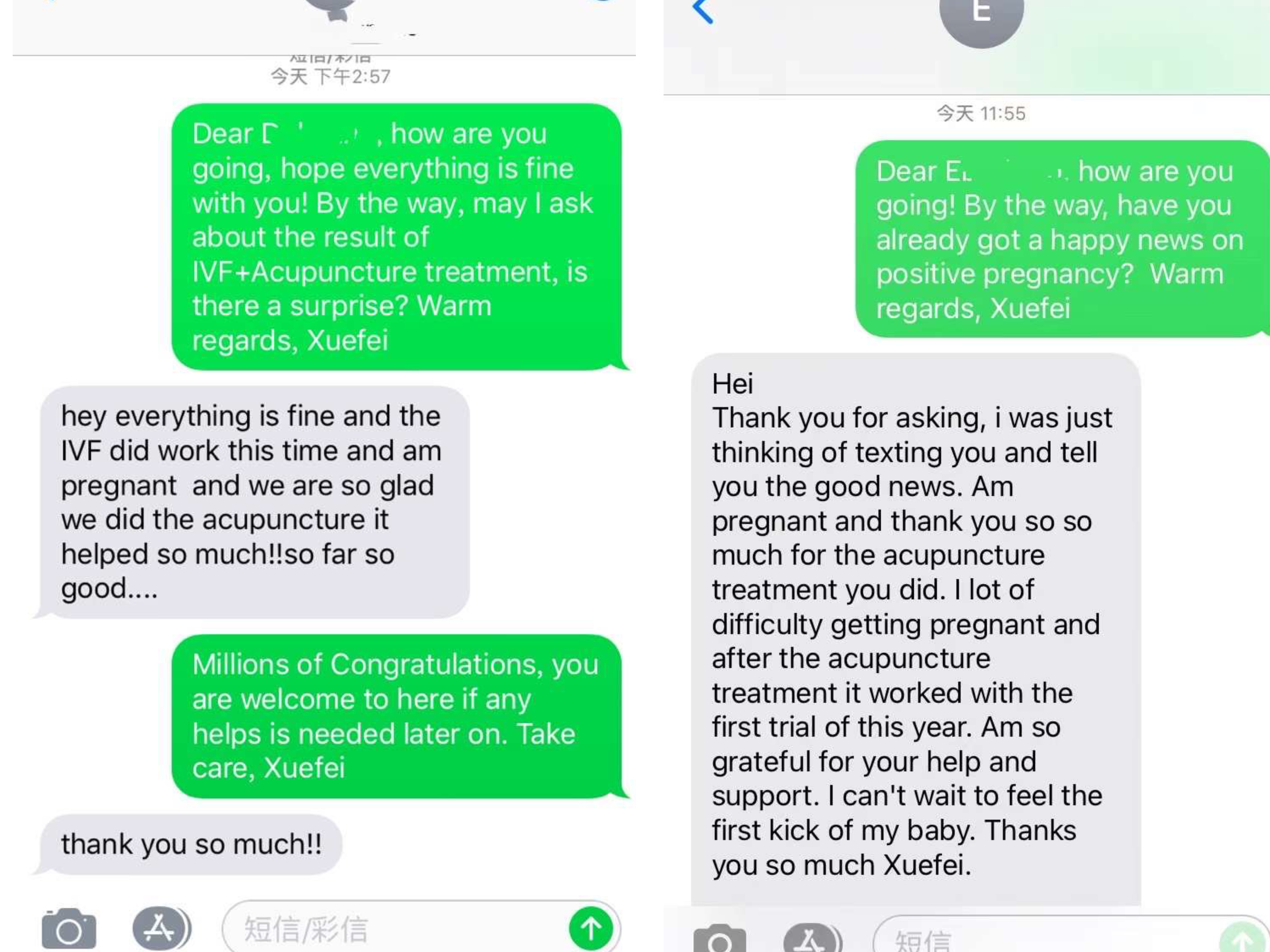 Case Nr. 10 and 11   Except many happy stories on fertility issues, we also have lots of amazing evidences on other issues. For instance on inducing labor,  the following 2 ladies were overdue for couple of  days, and both of them started the contraction during treatment, and directly went to hospital after acupuncture treatment, the babies were smoothly born within few hours.